Memory Foam Mattress Reviews
Making the Right Decision on a Memory Foam Mattress
Updated October 22, 2017
What word comes to mind when you think of memory foam? Comfort? Heaven? In recent years, memory foam mattresses have rated high in consumer satisfaction across all mattress types for some good reasons. Great value, great selection and they are easy to buy online or at retailers, this body-cradling wonder material hugs the body and makes our nights amazing.
When memory foam first hit the mainstream market in the 1980s, it seemed a little futuristic. What is this squishy space age stuff? Strangely enough, memory foam originates with NASA back in the 1960s. Their research team was testing polymer matrix combinations hoping to find spacecraft material with temperature and form adapting qualities. But not everyone sang the praises when this foam suddenly popped up everywhere.
Disclosure: If you make a purchase after following a link from this page, my website gets a commission (at no extra cost to you). See our full disclosure details here.
Top 3 Memory Foam Mattresses
Sleep Innovations Shiloh Memory Foam Mattress
Currently one of the most promising memory foam mattresses on the market, the Sleep Innovations Shiloh 12 Inch Memory Foam Mattress is climbing up the charts at record speed.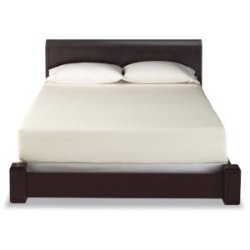 Sleep Innovations Shiloh Mattress
It's not surprising, either, given that the mattress meets all the important requirements that make a good memory foam product and that it not only satisfies but also exceeds consumer expectations in most of these factors:
1. Proper air circulation
2. Pressure point relief
3. Proper spinal support
4. Reduced motion transfer
5. Hypoallergenic and antimicrobial
6. Quality materials
7. Eco-friendliness
8. Fire protection
Let's look into the details of why the Sleep Innovations Shiloh memory mattress is worth considering.
DynastyMattress Cool Breeze 12 Inch Gel Memory Foam Mattress
Did you know that the Swedes were the first to test out a new generation of mattresses made from this visco-elastic wonder called memory foam? They wondered, "Could it really offer relief from pressure point aches and pains?" Beta testers agreed the stuff was pretty awesome and news spread fast to the USA.
Memory foam was here to stay. But just when things couldn't get any better, an even sexier generation of memory foam came along infused with cooling gel beads. Soon our beds were getting the spa treatment…and we were in heaven. The Cool Breeze Gel Memory Foam Mattress from DynastyMattress is that kind of bed. Read more...
LUCID 12 Inch Triple Layer Memory Foam Mattress
The LUCID 12 Inch Triple Layer Memory Foam Mattress is a revolution in modern bedding, and a revelation to your way of thinking if you haven't changed your mattress in a while. This is the leading edge of sleeping technology.
The memory foam is in three layers, each one serving an important function that adds to your comfort. The nights of tossing and turning on a lumpy mattress with springs jutting into your spine will be a long gone memory with this triple-layer plush viscoelastic memory foam mattress under your body.
The LUCID by LinenSpa 12 inch memory foam mattress gets rave reviews from mattress owners who need support with extra firmness. Although this mattress is not for everyone, it is one of the best choices if you prefer sturdy support over cushioned comfort.
According to reviews, the extra firmness proves especially helpful for proper back and posture support. Read more...
Serta Gel Memory Foam Mattress
Looking for a firm memory foam mattress that also stays cool and won't let you sink too deeply into the foam? That's just what you may find with the Serta Gel Memory Foam Mattress which is designed to deal with the common complaints of sleeping hot and sinking uncomfortably deep into memory foam.
The best part? It's a really good deal - selling for under $800.
This affordable and unique three layer foam mattress, which carries the Serta name but is manufactured by Sleep Innovations, is made with an advanced material called gel memory foam (viscoelastic memory foam infused with gel beads) which helps you keep your cool and enjoy a comfortable sleep. Read more...
Serta iComfort - Serta's Advanced Memory Foam Mattresses
The Serta iComfort sleep system is Serta's newest and most innovative product.
Serta tweaked the old memory foam mattress to eliminate its major disadvantages. The result is the Serta iComfort mattress. This is memory foam but with a few modifications. It has been infused with Serta's special MicroSupport Cool Action gel, which provides added support and a much-needed cooling action.
According to Serta, the iComfort is designed to provide more superior pressure relief, provide targeted support, and keep sleepers cool all night long. Read more...
Watch: Memory Foam Mattress Video
Positives/Advantages Of A Memory Foam Mattress
While today many happy mattress owners rejoice knowing how much they saved by not investing in a "real" box spring mattress, others can't wait to throw that bundle of foam out the window. Seems it really comes down to personal taste, so let's get specific: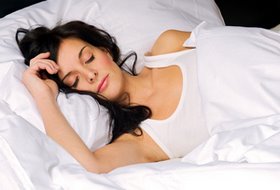 Improves blood circulation: Because memory foam relieves pressure points on the body, blood flows more easily which leads to better overall health.
Relieves pain: Unlike firm or uneven mattress surfaces, memory foam gives to pressure from hips, shoulders and head. This helps reduce stiff muscles and sore spots.
Improves air quality: Memory foam has a leg up on traditional innerspring fabric blend mattresses because of its superior anti-microbial allergen fighting qualities. Keep those dust mites under control with memory foam!
Cradles body: If you enjoy the sensation of sinking into your mattress and feeling hugged in your sleeping position, memory foam is a great choice. Just keep in mind that pulling yourself out of your cozy cocoon takes extra effort.
Controls Temperature: Many memory foam materials such as the popular gel memory foam (often bluish or speckled in appearance) offer sophisticated temperature control. Most major memory foam manufacturers promote cooling gel features such a gel beads as a key part of the mattress construction, often using branded propriety names. This features helps counter the common complaint of memory foam feeling too warm for many. By default, memory foam will respond to body temperature (or temperature within a room) within minutes. A good tip is to cool the room before heading for bed.
Motion transfer control: A key benefit of memory foam over regular foam is surface recovery rate. This refers to how fast the mattress can reshape from an impression caused by weight. The whole idea of "memory" is that the mattress remembers. Get it? If you've ever woken up rolling into the center of your bed because your partner got up too fast, you'll know how important this feature is! Memory foam helps stabilize the sleeping surface.
Negatives/Problems
Heavy weight: Don't be fooled by the word foam and by the size of the memory foam box itself. Memory foam is extremely heavy once uncoiled from the vacuum packed box. And memory foam that contains gel is particularly heavy. Once unfolded on a support, avoid moving the mattress. On the plus side, memory foam only needs rotating, not flipping.
Difficulty maneuvering: Not everyone wants to sink into their mattress because getting up quickly or adjusting position takes effort. This can be a concern for older people or those with less strength or physical limitations. High density foam mattresses, while the most plush, cause the biggest problem for heavy-set individuals.
No edge support: Soft mattress edges can be annoying for a few reasons: you can't keep the corners of sheets in place and you can't sit and tie up your shoes. If you take your time getting in and out of bed and need a firm edge, be warned!
Off-gassing odor: How sensitive is your nose? It's important to ventilate your room in the first weeks after opening your mattress. The unpleasant plastic smell has kept some owners awake at night. Yet while all major brands receive complaints about smell, the majority of owners claim it's a short-term problem.
Not romance-friendly: Because movement requires greater effort, memory foam rates lower on this scale. Memory foam lacks the bounce that traditional mattresses offer. On the plus side, no one will hear you behind closed doors!
Design and Materials
Shopping for the right memory mattress can get complicated. Because while it's all about foam density, it's also about keeping cool and feel cozy. The best advice is to start with selecting density level because your back and spine comfort is top priority. Density just means weight per cubic foot. Memory foam, a polyurethane material, has a high density which allows it to mold to a warm shape. A medium density is considered 4 to 5 pounds, and under 3 is low density. Lower density memory foam feels softer and more body-responsive and will normally cost less because it's technically less material. Not sure what you want? Select a mattress that has a higher density (greater support) base and select your sleep preference for the top layer. This way if you make a mistake you can select a firmer or softer memory foam topper later).
Mattress depths range under 8 inches to well over 12. You'll even find 17 inches but be prepared for a big investment. Think about cost and convenience when you select mattress thickness. For example, if you already have a mattress that you love, you might just be in the market for a comfy memory foam top layer. It's like an upgrade for your bed. A memory foam topper is also a good solution to fix an older, less than perfect occasional use mattress.
Popular Brands and Models
Key brands and models include: Tempur-Pedic mattresses, Dynasty mattress New CoolBreeze Gel 12-Inch, Sleep Innovations SureTemp 10-inch, Ultimate Dreams 13-inch Gel, and 12-inch LUCID by Linenspa. These models are known for providing exceptional value for money and superior temperature control (cooling gel and ventilation systems).
Prices
With an ever-expanding selection of mattresses, there's one for every budget. You'll find models from $150 to over $7,000. Pricing comes down to mattress thickness and the amount of memory foam itself. Keep in mind that mattresses are a blend of standard foam and memory foam. Foam density is also a price factor. Higher density translates into more material and better support. The actual amount of memory foam you can expect to find on a bed ranges 1-7 inches and represents up to 50% of the overall mattress itself.
Tip: Memory foam mattresses and sleep products sold online through vendors such as Amazon are often significantly less than purchasing through mattress retailers.
More Memory Foam Reviews
Memoryworks Mattress Reviews - Macy's Memoryworks Vs Tempur-Pedic - Reviews of the Memoryworks mattress from Macy's. Compare pros and cons of Macy's Memoryworks memory foam mattress compared vs Tempurpedic and other top mattresses.
Bob-O-Pedic Reviews, Bob-O-Pedic Vs. Tempur-Pedic Mattress - Bob-O-Pedic reviews talk about the foam thickness or sleep comfort that these beds offer. A Bob-O-Pedic bed is comparable to Tempur-Pedic beds and includes exceptional materials.
Therapedic Mattress Review - Discover the Benefits of the Therapedic Mattress - Therapedic is another innovative mattress manufacturer that has discovered the secret recipe to the perfect comfort and support a mattress can provide.
Share Your Mattress Review!
Have you slept on a memory foam mattress? Tell us how you feel about it!


Latest Reviews
Click below to see reviews posted by actual mattress owners...

Therapedic Medi Coil Mattress Review
When I bought my Ther-a-Pedic Medi Coil Prism Covington mattress, it was fine. It was firm enough and since it is a queen size bed it was big enough. However, …
Return From Memory Foam Mattress Reviews to Mattress Wiz Home