When you're looking for a new mattress—it's totally natural that you have a lot of concerns and questions...
You may worry about comfort: "Will I be comfortable sleeping on my new mattress?"
If you're worried about the buying process you might think, "How exactly do I buy a mattress—and where?"
When you're concerned about the price you wonder, "How much will my new mattress cost? Am I going to get good value for my money?"
You may also worry about durability and think, "How long will this mattress last? What if it wears out too soon?"
Well, I have good news for you—there's no need to worry! You will find the answers to all your questions here. Right now you may also be wondering...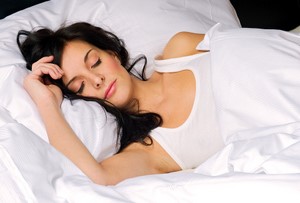 There are many excellent, high-quality mattresses for sale on the market today. Unfortunately—there isn't ONE best mattress that is right for all of us. Here's the good news: you can find the perfect mattress for your individual sleeping style.
Do you want an easy way to find the most comfortable mattress for your sleep comfort needs? Just visit my best mattresses page where I review the highest rated mattresses in several categories.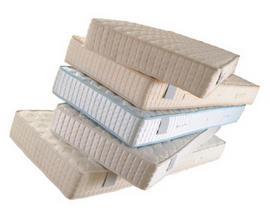 Yes you do! Buying a mattress is a decision you definitely want to get right. Which item of furniture in your home do spend the most time on? Your bed! So it's pretty clear there's a lot resting on your mattress. And of course you want to get the very best quality for your money.
My mattress buying guide is full of helpful tips on choosing and buying a new mattress or topper at the best price. I also share some useful advice on getting the most comfort, support and longest life out of your sleep set. I don't want you to lose any sleep over buying a mattress.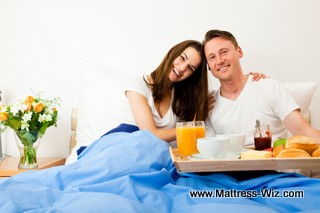 They sure can! Shopping for sleep products gets very confusing these days—there are so many different brands to choose from. And there's a huge variety of mattress types and materials. So it's no wonder we worry about making the wrong choice.
What's the safest way through this modern mattress jungle? Take your time and do your research properly. Now you're probably thinking, "Who has time for that?" That's where I come in—I've spent countless hours researching mattresses and other sleep products and studying the feedback and experiences of the people who sleep on them. In my mattress reviews section you'll find in-depth and detailed reviews based on my research. So what are we waiting for? Let's get started finding the perfect mattress for you...