Note: If you follow a link from this page and make a purchase, I may receive a referral fee. See full disclosure details here. 
Mattress Reviews For 2019
Mattress reviews are an important tool for making one of the more important purchases of your life. If you are going to spend money on a new mattress, a little research will go a long way to ensuring that your money is well spent and that you are getting a good value for the long term.

Think about the amount of sleep you get each night. Most adults get between six and eight hours of sleep. Over your entire lifetime, you will spend more time on your bed than any other item of furniture in your house.

Memory Foam Mattresses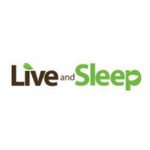 Wiz Rating  8.7/10
Comfort  8/10
Coolness 9 /10

Motion Transfer  8/10

Off Gassing  7/10
Value  7/10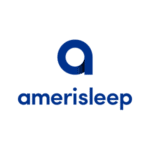 Wiz Rating  8.5/10
Comfort  8/10
Coolness  7/10

Motion Transfer  9/10

Off Gassing  8/10
Value  7/10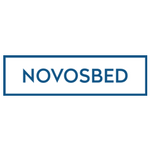 Wiz Rating  8.2/10
Comfort  8/10
Coolness  6/10

Motion Transfer  9/10

Off Gassing  6/10
Value  7/10
Reviews Of Specific Mattress Brands
---
Loom & Leaf Mattress 
Mattress Wiz Classification: ZZZZ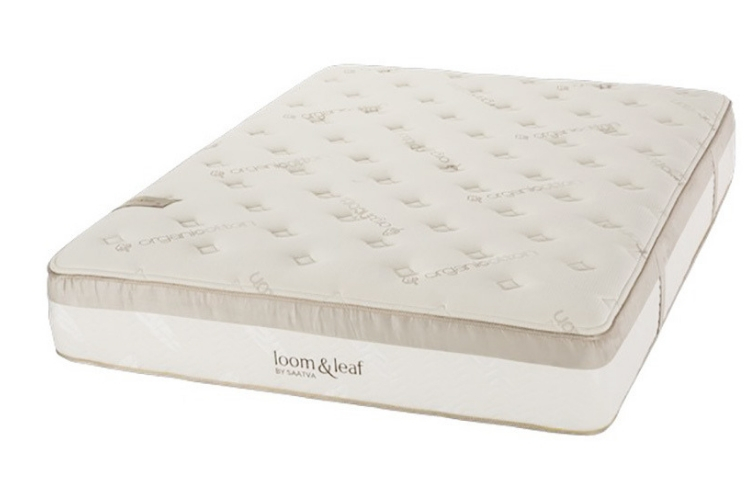 Not your ordinary, average memory foam bed
The Loom & Leaf mattress costs a little more than the average memory foam mattress—but most Loom & Leaf mattress owners say it's well worth the price.
I believe it's a great choice if you have your heart set on getting a memory foam mattress but want to avoid most of the problems that come with memory foam.
Of course, memory foam definitely has many sleep comfort advantages and is a popular mattress material—but it's also notorious for its disadvantages.
 But Loom & Leaf is not your ordinary, average memory foam bed. It's designed and built with features specifically designed to minimize those annoying memory foam issues. 
And sleepers agree that issues like sleeping hot, being hard to move around on and smelly chemical odors are much reduced. It's also constructed with some materials—such as organic cotton and plant-based foam—that may be friendlier to our environment.
The biggest question mark about this mattress is its longevity. It was only introduced in 2015 and we simply don't have enough data to know just how durable it is yet.
And although it's certainly a popular and well-designed mattress, it's not perfect for every body. 
Quick Info
Mattress: Loom & Leaf by Saatva
Type: Foam
Thickness: 12 inches
Materials: Polyfoam and memory foam
Firmness: Medium and Firm
Where Sold: Online 
Shipping:

F

ree, not compressed

In-Home Trial:

120 days

Warranty:

15 years

Price (queen):

$1499 
---
Spindle Mattress 
Mattress Wiz Classification: ZZZZZ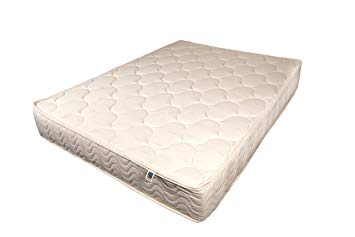 Adjustable comfort gives you an easy way to create different feels
Want to know the biggest advantage of owning a Spindle mattress? It's built with a design that gives you adjustable comfort and an easy way to create different feels. It's made of three 3-inch layers of latex foam that you can set up in 24 different ways until you find the comfort combination that works best for you. 
This provides flexible options and allows you to adjust the firmness and comfort by rearranging layers until you find your specific comfort preference. And if you're still not happy, Spindle will replace (within the first year) one of the layers with a firmer or softer layer of latex foam.
Quick Info
Mattress:

 Spindle

Type: Foam
Thickness: 10 inches
Materials: Natural latex
Firmness: 4 options, adjustable
Where Sold: Online
Shipping:

F

ree, not compressed

In-Home Trial: 365 days
Warranty: 10 years
Price (queen): 

$1500
I think the Spindle mattress is an excellent choice if you want a comfortable, long-lasting and all-natural mattress. It's made of natural materials: 100% natural Dunlop latex, an organic cotton case, and Eco-wool batting inside the zip cover. Which means no artificial chemicals and no bad odors or smelly fumes.
Latex is a durable mattress material that stays cool and has a longer lifespan than other types of foam. The Spindle is also reasonably priced which makes it more affordable than most all-latex beds on the market. 
Now you might be thinking, "Sounds good so far—but are there any downsides?" Yes—some assembly is required. You have to assemble the mattress yourself. Spindle does not offer full service delivery—the mattress components are shipped in three boxes and you put the latex layers together in your home.
---
Tuft & Needle Mattress 
Mattress Wiz Classification: ZZZZ
What makes the Tuft & Needle mattress a decent choice? Well, it's affordable, surprisingly comfortable and good for the average-sized sleeper. 
Selling for a low price of under $600 for a queen size—it's a few hundred dollars cheaper than comparable foam mattresses like the Leesa or Casper. So it certainly fits the bill if you are looking for a budget-friendly bed.
If you like to keep things simple, the Tuft & Needle might be for you—this all-foam, one-sided mattress is about as simple and basic as you can get.
The Tuft & Needle is simply two layers of foam: a three inch comfort layer made of a unique foam which they call T&N Adaptive Foam and a seven inch support layer of dense support foam. That's it! You won't find any latex, memory foam or spring coils here.
Quick Info
Mattress:

 Tuft & Needle

Type: Foam
Thickness: 10 inches
Materials: T&N Adaptive Foam®, polyfoam
Firmness: Medium-firm
Where Sold: Online; a few stores
Shipping:

F

ree, compressed in box

In-Home Trial: 100 days
Warranty: 10 years
Price (queen):

under $600
---
Why Are Bed Mattress Reviews Important?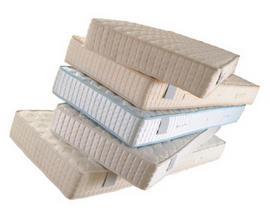 Why shouldn't you just go to the store and buy the first one that looks good?
Even though houses and cars are more expensive than beds, you will spend more time in bed than in your car. At the same time, beds have more impact on your health and well being than a house or a car.
You won't find people complaining that they are feeling run-down and achy just because they drive a used car. The same can't be said for a mattress.

You really can't compromise on your mattress purchase. With a good mattress your chances of finally getting that elusive good night's sleep filled with sweet dreams is much better. Without one you could possibly exacerbate joint and back pain and even feel chronically fatigued. There is no reason to compromise your health and comfort.
Most mattresses you purchase will last you for at least ten years. Some mattresses will even last thirty or forty years with good treatment. They don't go out of style and you will always use it. It is not so much a purchase as an investment.
Since they are an investment, don't expect to get a good night's sleep on just any cheap mattress. Many mattresses are expensive. That is because they are employing the latest technology and costly materials.
Mattress Wiz Classifications  
  ZZZZZ   A good night's sleep for almost anyone
  ZZZZ    Comfortable for most sleepers
  ZZZ      Has some comfort and/or support issues
  ZZ        Not so good
  Z          Avoid--not much better than sleeping on the floor
Mattress Comparisons: Best Ways To Compare Mattresses
Today there are many different types from which you can pick even before you start to compare mattress brands and models. They are: inner spring, latex, memory foam, waterbed, and air mattresses.
Each of these types of mattresses varies in firmness, durability, price, and ease of use. Each type has its benefits and drawbacks. Reading through objective mattress comparisons will provide you with the facts about each type.
You could go to the mattress company's website to find out about memory foam. But they manufacture that kind of bed and will only tell you the good things. Look for sources of unbiased reviews.
The next reviews you are going to want to read are about specific manufacturers and brands. Look at what other consumers are saying about comfort, durability, price, and firmness.
Reading candid consumer mattress reviews is probably the best thing that you can do before you make your mattress purchase. Even negative reviews will be useful to you.
Once you have decided which type and brand of mattress is right for you, a good idea is to go to a store to compare mattresses. It is very important to lie down on mattresses in the showroom before you choose one. Don't feel shy about taking off your shoes and lying down; that's why the mattresses are there.
Lie on the bed for at least five minutes each in the positions that you most often sleep in. See if you feel any pressure on your joints. Test how easy it is to get on and off the bed. If you share your bed, go with your partner so you can both lie on it together.
After reading lots of mattress reviews and doing an in-store mattress test you can either purchase it from the store or from an online retailer. You can usually find a better deal online.
After you read a wide variety of mattress reviews and compare mattresses in person, hopefully you will find yourself with a wonderful bed at a reasonable price that will give you years of great sleep.
▲ Top of the Page